C. H. Spurgeon
Baptist preacher
Page loading...
Summary
Biography
Quotes
Works by
Works about
Summary
9
Importance is calculated using the length of this author's Wikipedia entry, as well as the number of works by and about this author.
Top
Biography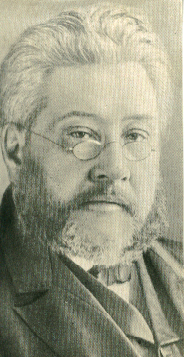 Source: Wikipedia
The descendant of several generations of Independent ministers, he was born at Kelvedon, Essex, and became a Baptist in 1850. In the same year he preached his first sermon, and in 1852 he was appointed paster of the Baptist congregation at Waterbeach. In 1854 he went to Southwark, where his sermons drew such crowds that a new church, the Metropolitan Tabernacle in Newington Causeway, had to be built for him. Apart from his preaching activites he founded a pastors' college, an orphanage, and a colportage association for the propagation of uplifting literature. Spurgeon was a strong Calvinist. He had a controversy in 1864 with the Evangelical party of the Church of England for remaining in a Church that taught Baptismal Regeneration, and also estranged considerable sections of his own community by rigid opposition to the more liberal methods of Biblical exegesis. These differences led to a rupture with the Baptist Union in 1887. He owed his fame as a preacher to his great oratorical gifts, humour, and shrewd common sense, which showed itself especially in his treatment of contemporary problems. Among his works are
The Saint and his Saviour
(1857),
Commenting and Commentaries
(1876) and numerous volumes of sermons (translated into many languages).
—The Oxford Dictionary of the Christian Church
Top
Quotes by C. H. Spurgeon
Top
Works by C. H. Spurgeon
Filter:
Only CCEL
CCEL + External
Show all 76 works
Top
Popularity: %
Popularity is calculated by comparing this book's number of views to our most commonly read book.
Popularity is calculated by comparing this book's number of editions to the book with the largest number of editions.
Works about C. H. Spurgeon
Phillip R. Johnson
External
Wikipedia Article
External
Top