Sir Thomas Browne
English physician and author
Page loading...
Summary
Biography
Quotes
Works by
Works about
Influence
Summary
Sir Thomas Browne (19 October 1605 – 19 October 1682) was an English author of varied works which reveal his wide learning in diverse fields including medicine, religion, science and the esoteric. Browne's writings display a deep curiosity towards the natural world, influenced by the scientific revolution of Baconian enquiry, while his Christian faith exuded tolerance and goodwill towards humanity in an often intolerant era.

Born
Died
Related topics
Importance
October 19, 1605
St Michael, Cheapside, London, England
October 19, 1682
Norfolk, England
Antiquities, Christian ethics, Christian life, Criticism (interpretation), Early works
3
Importance is calculated using the length of this author's Wikipedia entry, as well as the number of works by and about this author.
Top
Biography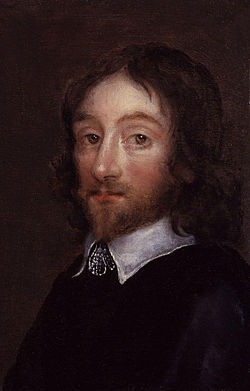 Source: Wikipedia
Browne was born in London, educated at Oxford and abroad, knighted (1671) by Charles II. His Religio Medici, in which Browne attempted to reconcile science and religion, was written about 1635. After circulating in manuscript, it was first published in a pirated edition (1642); an authorized edition followed (1643).
Inspired by the discovery of funeral urns near Norwich, he wrote Hydriotaphia: Urn Burial (1658), a solemn reflection on death and immortality, in which he expressed a belief in the futility of things here on earth. Published with Urn Burial was the more optimistic The Garden of Cyrus, a work devoted to the mystic symbolism of the number five. Browne's philosophy is now primarily of historical interest. It is the quality of his faith and, particularly, his mode of expression that make him one of the outstanding figures in the history of English literature. His other notable works are Pseudodoxia Epidemica (1646), commonly known as Vulgar Errors, and Christian Morals (1716).
Top
Quotes by Sir Thomas Browne
Show all 21 quotes
Top
Works by Sir Thomas Browne
Filter:
Only CCEL
CCEL + External
Top
Popularity: %
Popularity is calculated by comparing this book's number of views to our most commonly read book.
Popularity is calculated by comparing this book's number of editions to the book with the largest number of editions.
Works about Sir Thomas Browne
Wikipedia Article
External
Top
Influence of Sir Thomas Browne
Works published by Sir Thomas Browne
Works published about Sir Thomas Browne
People influenced by Sir Thomas Browne
Top
There is no information for this graph.